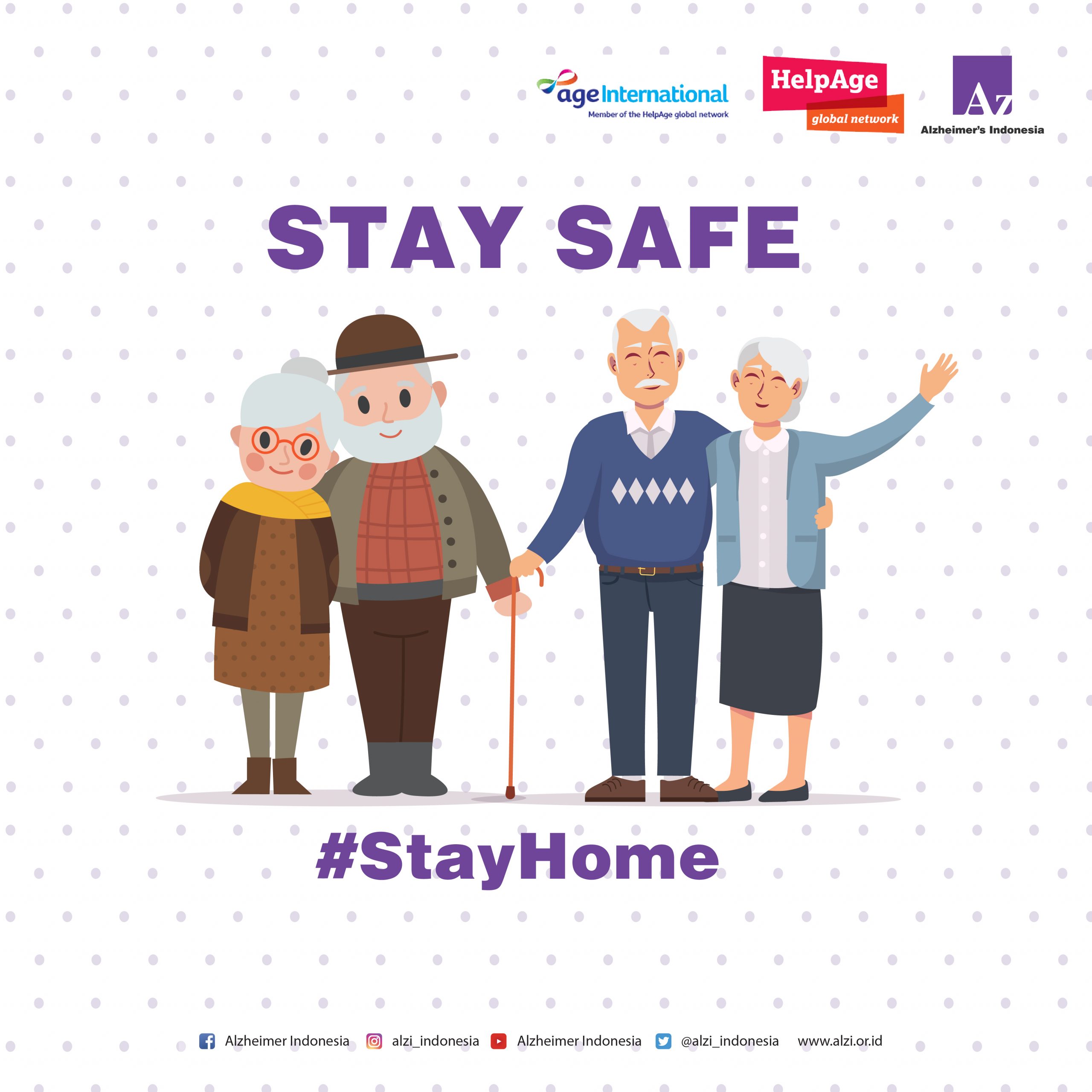 Author : Saskia Mariska, MD, MPH

Editor : Tara P. Sani, MD, MSc

In facing this COVID-19 pandemic, nursing homes need to take extra measures to prevent the spread of this virus that might be fatal to the older people living in the facility. Symptoms of COVID-19 varies from being asymptomatic to severe respiratory symptoms that lead to many complications that might end up with death. More severe cases are usually found in older patients (above 60 years old). The higher mortality rate in older people further causes more concerns in the measures nursing homes need to take in order to prevent COVID-19 to spread. Older people who live in nursing homes usually need assistance in their activities of daily living (ADL) such as eating and maintaining hygiene. It makes physical distancing almost impossible. Risk of COVID-19 spread is not just limited to the residents of nursing homes, but also to and from the staff that works in the nursing homes.

Procedure to enter the facility

Recent development of COVID-19 shows that many cases were actually asymptomatic, or showing very minimal symptoms, but still capable of transmitting the virus to other people, especially the more vulnerable groups. Visits from family and relatives are currently the biggest risk factor for COVID-19 to spread into the nursing home residents. Total restriction to visits by family and relatives to nursing homes should be imposed, except for end-of-life situation. Decisions to allow end-of-life visit should be made on a case-by-case basis, and this must include symptoms screening on the visitor and use of face mask. The number of visitors and the area the visitor is allowed to visit have to be limited.

This restriction might result in a new problem which is the feeling of loneliness that leads to stress which might lower the immune system. Nursing home staff can help to minimise this by actively helping the residents to keep their communication with the outside world by using the help of technologies, such as video calls, of just simple phonecalls.

Nursing homes staffs also carry the risk of transmitting COVID-19 to the residents.Therefore, it is important to establish and implement fair, non-punitive sick leave regulations complying to public health policies for staff. Staff should be screened for COVID-19 symptoms before entering the facility for their shift, and briefed to not come in when having a fever (>37.8o C) or other COVID-19 symptoms. If the staff develop symptoms while at work they have to keep their face mask on, report to their supervisor, and leave the facility.

Personal protective equipments

Staff entering the facility are expected to wear masks (cloth masks are allowed) even without showing any symptoms. This will help to avoid any transmission from staff that might be infected but showing no symptoms. Staff and residents are also advised to increase their hygiene, especially by washing their hands more frequently with the right methods, using soap and running water. Staff have to wash their hands before and after helping residents with their ADLs, or before any physical contact.

The cloth face masks should also be provided for the nursing home residents. The residents should be advised to wear a mask when leaving their room.

Intra-facility mobility restrictions

Preventing nursing home residents to go out of their own rooms will definitely help prevent the spread of COVID-19 between residents. However, to forbid the residents to leave their rooms might affect their health. Bigger scale nursing homes with large numbers of residents can divide the facility into segments of areas where the residents can still use communal spaces, but limited to an extent so that they will gather in smaller groups and each person will touch less area – thus reducing transmission risk.

It is important to list all the staff, their responsibilities, and map the area inside the facility where they work. Impose restriction to non-essential staff or volunteer to enter the resident area.

Information

Any procedure implemented, especially restrictions to the residents, would be more effective if we communicate correct, reasonable information and facts to the residents regarding the global crisis and the collective effort needed to lower the spread of this disease. With proper information, we hope that the residents will be more aware and can follow the changes and instructions given although it might disturb their peace.

Provide information on how to wash hands or use hand sanitiser properly, how to wear and dispose face masks, and cough etiquette in simple instructions. Put pictures or texts as reminders and/or remind them directly.

Monitoring

Be aware that the symptoms of COVID-19, especially in older people, are not always respiratory tract related. Gastrointestinal symptoms, such as diarrhea, are often found in elderly COVID-19 patients. It is very important to recognise this and detect the disease early. As fever is also one of the early symptoms of COVID-19, routine temperature check for the residents also need to be done by staff properly using thermometers.

If by any chance a resident is showing symptoms suggestive of COVID-19, even if it is mild, direct isolation/quarantine is needed for that resident in a room that is separated from other resident. The resident with symptoms should wear mask at all times. Staff then need to inform the doctor in charge or any healthcare staff or health authorities about the situation so that further actions can be taken according to the government policy.

References

About the author:

Saskia Mariska graduated as a medical doctor from Atma Jaya Catholic University of Indonesia. After working in Sangatta – East Borneo, she pursued her passion in public health, graduating with a Master in Public Health from University of Birmingham in 2017.