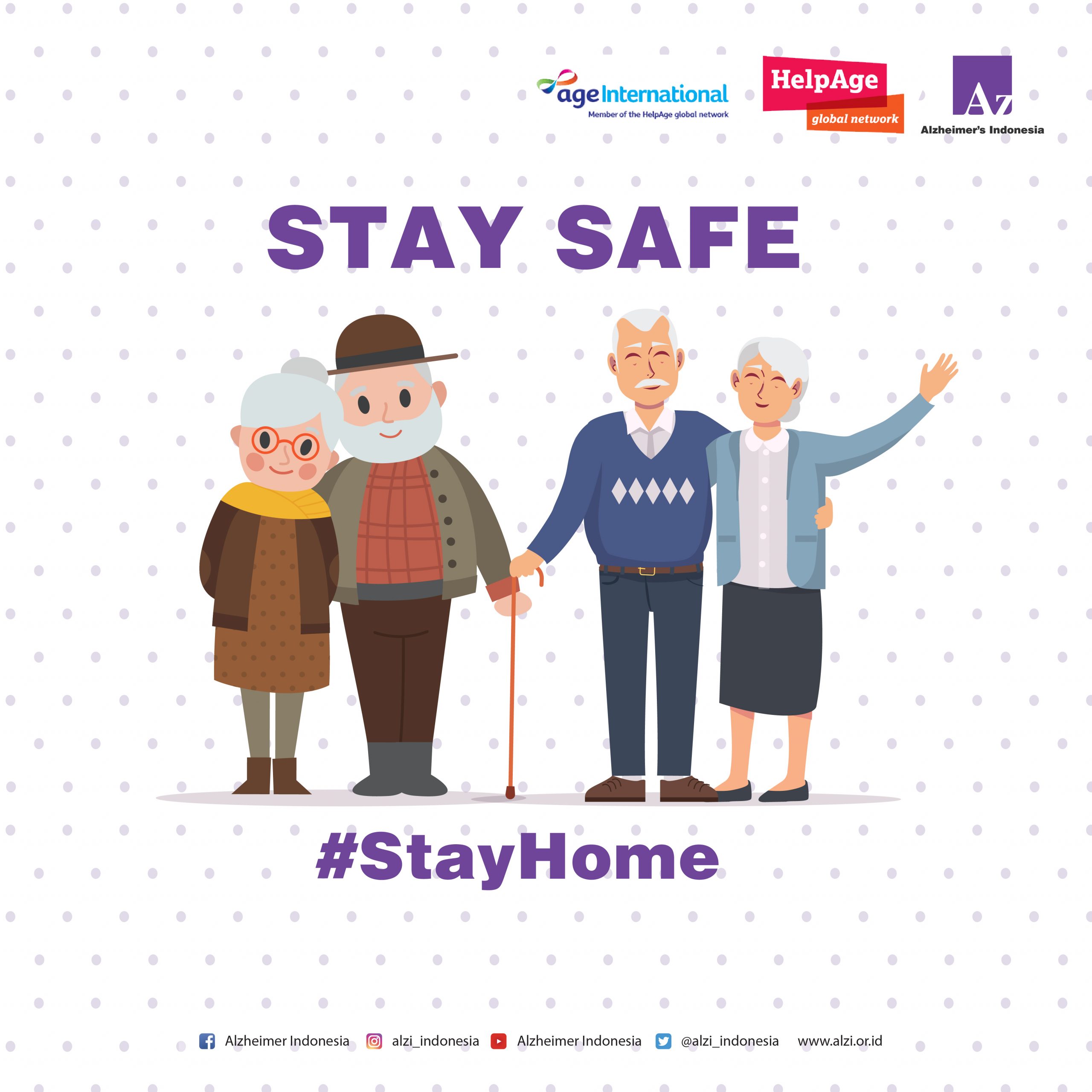 Author : Virginia Geraldine Hanny Prasetya, S.Psi

Editor : Tara Puspitarini Sani, MD, MSc (Dementia)

Social distancing pushes our creativity in finding meaningful activities. As we cannot leave our homes for non-essential matters, the boredom and worries about the current situation can affect anyone, including a person with dementia.

A lot of people use the internet for their leisure activities. Can online activities also be an option for persons living with dementia too?

Here we will share some ideas of online activities which can be enjoyed by persons with dementia, including those who have mobility limitations.

Brain training games

Many people find simple brain training games helpful in improving their memory and thinking. A few games examples we can download and play with them are memory games, jigsaw puzzle, crosswords, picture quiz, or general knowledge quiz.

Website/Apps to try: English Crosswords Puzzle, GuessUp – Word Party Charades & Family Game, and Train Your Brain – Memory Games.

Physical exercise

It is important to keep exercising while social distancing. Physical exercise for at least 30 minutes per day (or 2.5 hours per week) has been shown to improve cognition and mental health, besides physical health. We can show exercise videos on streaming applications such as Youtube which the person with dementia can follow. Encourage them to get moving while considering their strength and mobility capacity. For example, if they could not stand, encourage them to try following the movements from the waist above while sitting down.

Website/Apps to try: Youtube, with search keywords such as Senam Vitalisasi Otak (Brain Vitalising Exercise), Senam Lansia Taichi (Taichi for Older People), or Maumere and Poco-poco dance.

Creative activities

Creative activities has been shown to reduce negative emotion and increase positive ones, reduce stress and anxiety, and even improve medical outcomes in older people. We can choose from various activities available online. For example, apps for drawing or coloring for adults – which have simple yet elegant pictures. We can also invite them to follow a cooking or flower arranging tutorial on Youtube.

Website/Application to try: Coloring for Adults, Easy Drawing: Step by Step, or Youtube videos with search keywords such as Baloon Stamping Dementia Activity, Creative Dementia Activity, etc.

Relaxation

Sitting down and relaxing together after a long day of exploring various activities, is a much-needed time for you and your loved ones. There are several simple relaxation methods which can be accessed through apps in our very own gadgets. You can invite them to listen to their favorite oldies songs or to do some meditation together with classical music or nature sounds in the background. A previous study stated that music has the power to reduce stress, anxiety, and pain. Besides that, music can also help improve the quality of sleep as well as improving cognition. You can read our other article about Musicking for Elderly and Caregivers here.

Website/Application to try: Breathing Relaxation Exercise or Calm: Meditation, Sleep, Relax

Social Interaction

For a person with dementia, a good relationship with their caregiver is a must. However, it is also essential to maintain interactions with other people to prevent feeling disconnected from the outside world. We could connect them with other family members who live in a different household, their peers, or their

communities through video call features from various apps. We can also help them join a webinar or online meetings of their choice. Alzheimer Indonesia holds regular online meetings and webinars with various topics during this social distancing period. Please check our website and social media for more info.

Website/Application to try: Whatsapp, Zoom, Skype, etc.

References:

About the author:

Virginia Geraldine Hanny Prasetya graduated from Atma Jaya Catholic University of Indonesia with a Bachelor in Psychology. She is a research assistant and a facilitator for a group cognitive stimulation therapy programme run by Atma Jaya for older people.